Strong process forum • April 8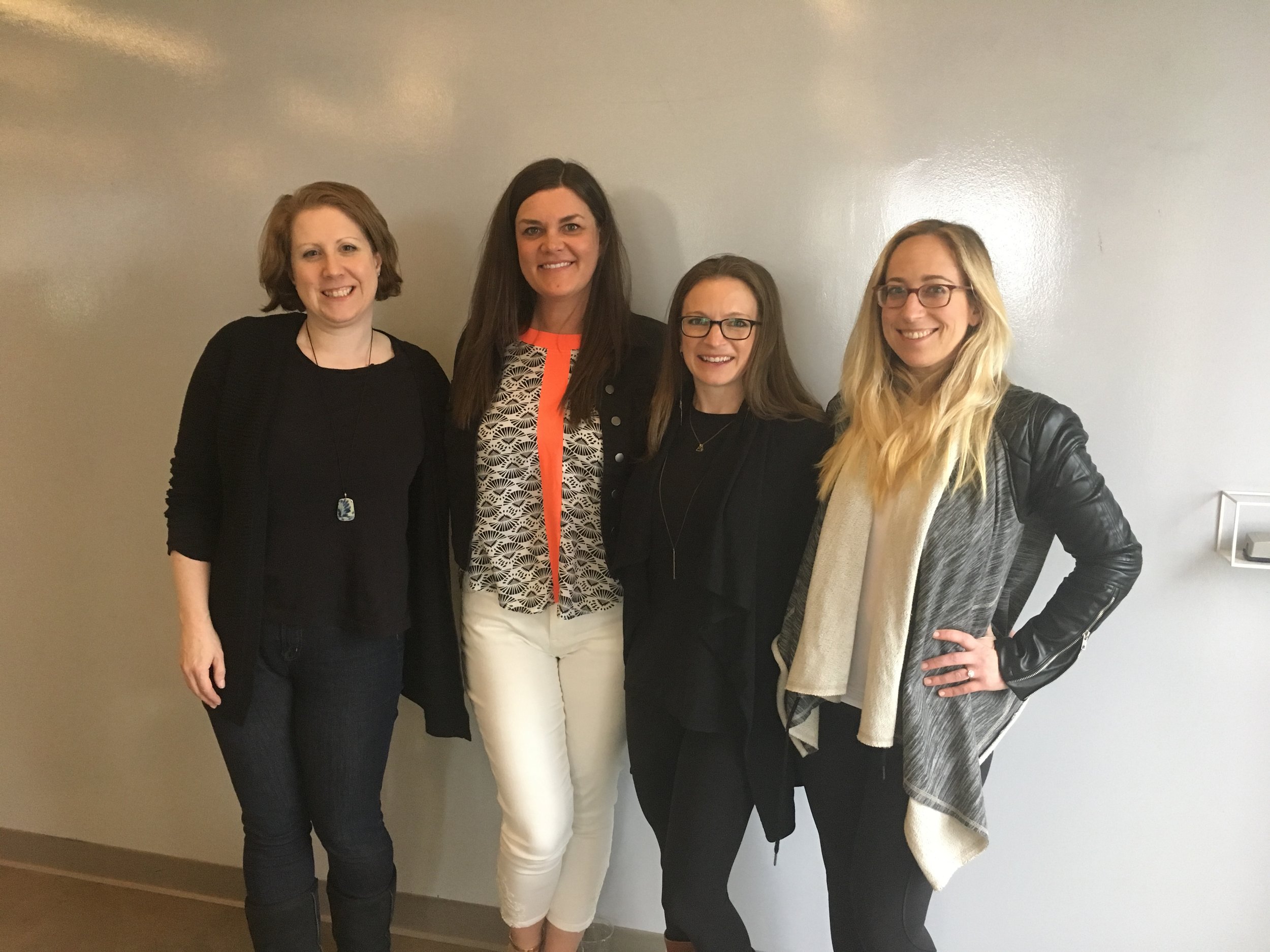 Moderator: Bojan Mandaric
Topic: Stop exercising to lose weight! How can movement benefit your health, mind and overall wellbeing beyond simply burning calories?
Moderator: Julie Starr
Topic: Nourish yourself with the right food! Should you buy and eat organic or conventional for your health and the environment?
Moderator: Melinda Davala Sarkis
Topic: Rest and recovery are critical elements of wellness that are often overlooked. How do you make enough time and learn the skills to truly rest?
STRONG PROCESS SUMMER UNPLUGGED SERIES • JUly 22
Whether you're a competitive athlete or fitness fanatic, or someone looking to perform at the next level in your profession, this is the evening for you!
We are thrilled to host Josh Summers, RYT 500, to speak about his new book "The Power of Mindfulness: Mindfulness Meditation in Sport" that he co-wrote with Boston University Clinical Associate Professor, Amy Baltzell, EdD. This book offers individuals a clear understanding of mindfulness to help athletes optimize performance. It provides a clear insight on how individuals can learn to increase their ability to concentrate, be fully present during high pressure competition and how to effectively respond to distracting thoughts and emotions (e.g. performance anxiety; dread). The strategies offered are based on Mindfulness Meditation Training for Sport (MMTS), an empirically supported mindfulness intervention, which was created by the Josh and Amy. MMTS has been adopted internationally by practicing sport psychologists – used with collegiate, club, and Olympic teams. Through offering a clear explanation of mindfulness and self-compassion (an essential element of MMTS), brief mindfulness based practices, and consistently offering how such practices link to performance – the reader learns to implement all of MMTS or elements of MMTS to help the increase their ability to focus, cope with difficult emotions, and perform their best when it matters.
WHERE: THE URBAN GRAPE - 303 COLUMBUS AVE, BOSTON MA
WHEN: JULY 22, 2018 6:30-8PM
WHAT: An evening of learning the strategies of MMTS from the source while you enjoy curated wines from the longevity regions of the world
(...we always mix in a good time at SP!)
Strong process forum • NOVEMBER 3
IT'S NO SECRET THAT OUR MODERN WORLD IS STRESSFUL. WE WORK HARD, WE EXERCISE HARD, WE PROMOTE HARD, WE PLAY HARD, AND WE RARELY REST HARD. AS A RESULT, OUR BRAINS ARE SUFFERING. THIS STRONG PROCESS FORUM IS ABOUT TO CHANGE THAT. ON NOVEMBER 3, WE ARE BRINGING YOU THE EXPERTS ON MENTAL HEALTH, LED BY FIVE OF THE MOST HIGHLY REGARDED WELLNESS PROS IN BOSTON.
THIS FALL IS ABOUT YOU AND YOUR BRAIN, AND HOW MOVEMENT, FOOD, AND REST CAN HELP.
MEET OUR WELLNESS EXPERTS
GEORGE FOREMAN III
George Foreman III is the founder of EverybodyFights® which started in Boston and has expanded to NYC, Kentucky, Chicago and Philly. EverybodyFights® was born out of the belief that anything worth having is worth fighting for, every single day. The EBF experience comes both in and out of the ring and is rooted in the unique training habits, techniques, and routines of George's father, George Foreman Sr. EBF classes are designed to unleash the inner fighter in each of us, building confidence and self-esteem while yielding maximum physical and mental performance.
Abigail Koppes, phd
Dr. Abigail Koppes is a professor in the Chemical Engineering Department at Northeastern University by way of RPI and the Cleveland Clinic. Dr Koppes work examines the gut-brain-axis, which is a complex bi-directional communication pathway between the gastrointestinal tract, the enteric nervous system (ENS), and the central nervous system (CNS) that is implicated in not only gastrointestinal function, but also cognitive tasks like memory and decision making. She will speak TRUTH on what is actually happening in your gut and how we know it affects your brain.
Alan Balsam, PhD
Alan L Balsam is adjunct Associate Professor at Tufts Medical School and BU School of Public Health. He recently retired after 21 years as Commissioner of Public Health in Brookline and led the Division of Elder Health at the Massachusetts DPH for seven years. Appointed to the Massachusetts Cannabis Advisory Board, he serves on its Public Health subcommittee and Research Working Group. Dr Balsam will give us the inside scoop of what cannabis is actually doing to your brain, and if it should be a part of your mental health regimen.
Mollie ewing, mph
Mollie Ewing holds a Masters in Public Health from Columbia University and graduated from Indiana University with a degree in Psychology and a concentration in Neuroscience. She has extensive experience analyzing health based interventions on the brain. Mollie currently resides in rural Indiana and works in prevention and community based services to bring prevention dollars to rural Indiana schools. Mollie will speak to what exercise and movement is actually doing to our brains from a physiologic perspective and how to use movement to boost mental health and performance.
Mikhail higgins, md, ryt-200
Hailing from the beautiful islands of the Bahamas, Dr Higgins is an interventional radiologist and assistant professor at Boston University School of Medicine. He holds an RYT-200 from the Sivananda Yoga Vedanta Ashram in Quebec, Canada and teaches at CorePower Yoga. He is a member of Boston Medical Center's institutional Wellness and Professional Vitality Steering Committee and the Graduate Medical Education Wellness Committee. Dr Higgins is an up and coming wellness entrepreneur, obsessed with studying and combating burnout amongst high performance groups such as physicians, executives and athletes.
Amanda carey, phd
Dr Carey has a PhD in Psychology from Northeastern University and was a Postdoctoral Research Affiliate at Tufts Human Nutrition Research Center on Aging (HNRCA).Dr. Carey's current research examines how a high fat diet can affect behavior and brain functioning and the cognitive and neurological benefits of eating high antioxidant berries. She is engaged in projects investigating if berry supplementation of a high fat diet can prevent impairments in learning and memory. She is also researching if supplementation with berries can reduce inflammation and increase plasticity in the nervous system of mice fed high fat diet.
dave nelson, mba
Dave Nelson is the survivor of a near-death experience, as well as an endurance race competitor, former Silicon Valley sales director, and a leadership mindset, mindfulness and human motivation teacher. In 2016, he founded Milestone Mind, which provides leading-edge mindset and mindfulness training for high-growth people and organizations. Dave has received executive business education from Harvard Business School, undertaken deep meditation practice and education training from Kathmandu University's Centre for Buddhist Studies at Rangjung Yeshe Institute, and is a certified ICF NLP Master Practitioner, Life Coach and CMA Meditation Teacher.
lara hyde, phd
Lara Hyde, PhD is the creator and host of Nourishable, an evidence-based nutrition channel on YouTube. Lara earned her PhD studying nutritional epigenetics at the Friedman School of Nutrition Science and Policy at Tufts University. She has taught extensively at Dartmouth College, Tufts University and in the Community College System of New Hampshire. Outside of science, Lara is an accomplished dancer, performing with Boston-based contemporary dance company Urbanity and choreographing musical theater productions. Lara will take a deep dive into the ketogenic diet, and how it effects our guts and our minds!
jacob mirsky, md
Jacob Mirsky attended medical school at the University of California San Francisco and completed residency at the Brigham and Women's Hospital in Boston. Dr Mirsky studied neuroscience and researched neurologic diseases before attending medical school. He views patient education and empowerment as the cornerstone of health, and he is a vocal advocate for lifestyle changes for symptom management and disease prevention. He has two clinical positions at Massachusetts General Hospital: one as a primary care physician at the Revere HealthCare Center and the other as a consultation physician at the Benson-Henry Institute for Mind Body Medicine.